Holdfast Bay Accommodation Search
For Cheap, Luxury or Discount Hotels around Holdfast Bay
Best Accommodation in and Around Holdfast Bay, South Australia
The picturesque Holdfast Bay region in South Australia has a lot to offer visitors, including gorgeous beaches and waterways, great dining, and access to nearby attractions. Here are some of the best places to stay in and around Holdfast Bay:
1. Seawall Apartments: These stylish apartments are situated overlooking Glenelg Beach and offer stunning ocean views. The apartments come with fully equipped kitchens and a range of modern amenities.
2. Glenelg Beach Hostel: An affordable option for budget-conscious travelers, the Glenelg Beach Hostel provides comfortable accommodation just steps from the beach. Private rooms and shared dorms are available, all with access to communal facilities.
3. Stamford Grand Adelaide: Located in Glenelg, the Stamford Grand Adelaide is a luxury hotel with everything you need for a comfortable and enjoyable stay. Some rooms offer panoramic views of the ocean, and there are a number of dining options on site.
4. Oaks Glenelg Plaza Pier Suites: These contemporary suites are just a stone's throw away from Glenelg Beach and boast stunning views of the ocean or marina. The suites come with a range of modern amenities and facilities, including a gym and swimming pool.
5. Brighton Caravan Park: A family-friendly option located right on the beach in Brighton, this popular caravan park offers a range of accommodation options, including cabins and powered sites. Facilities include a heated pool, playground, and Wi-Fi access.
6. The Esplanade Hotel: This historic hotel in Brighton has been a popular destination for visitors since the 1800s. Today, the hotel offers a range of stylish accommodation options, including suites with balconies overlooking the ocean.
7. The Anchorage Apartments: These self-contained apartments are located just a short walk from the beach in Glenelg and offer a range of modern amenities. Some apartments come with balconies boasting ocean views.
Whether you're looking for a stylish hotel overlooking the ocean or a family-friendly caravan park, there are plenty of great accommodation options in and around Holdfast Bay, South Australia. Book your stay today to experience all that this beautiful region has to offer.
This is the worlds leading discount accommodation cross search engine

save up to 80%


This is the same set of services most travel agents use, Free to bookmark and share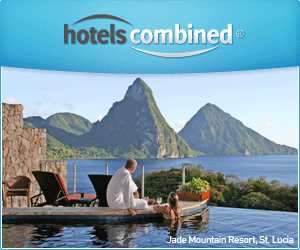 This is the site for Holdfast Bay South Australia . Are you searching in the right Australian Region?
MOVE PORTAL